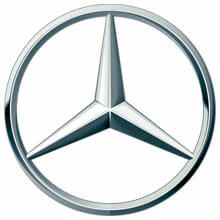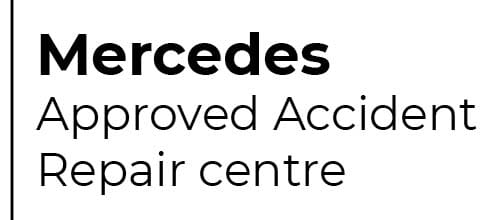 Whether you have been in an accident or your Mercedes-Benz has sustained damage some other way, Wyndon Motors Ltd are here to help.
Our technicians are trained specifically to deal with Mercedes-Benz vehicles, handling both minor and major repairs with expert care. Whether your car has small dents, a chipped windscreen or larger damage, we will be able to get your beloved Mercedes-Benz back to its' original condition.
Our Mercedes-Benz-trained technicians treat your car with the care and attention that it deserves. They use their Mercedes-Benz training and state-of-the-art repair methods to ensure your vehicle is restored to its' original Euro NCAP safety rating after repairs are finished. Our Accident Repair centre is equipped with Mercedes-Benz-approved welding tools, alignment jigs, paint spraying equipment and paint ovens.
For complete peace of mind, remember that Wyndon Motors only use original equipment or matched quality parts and lubricants, so your Mercedes warranty is always protected.

If you've had an accident that wasn't your fault, you have the legal right to choose who repairs your vehicle don't let your insurance company compromise on quality on your behalf, call us first. Contact us today.